Land Along the Bourbon Trail at I-65 Exit 112, 106 Acres +/- Hospitality, Industrial, Commercial
4794 South Preston
Shepherdsville, A 40165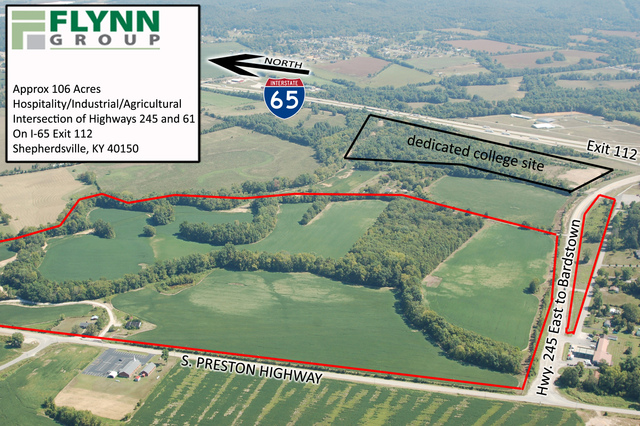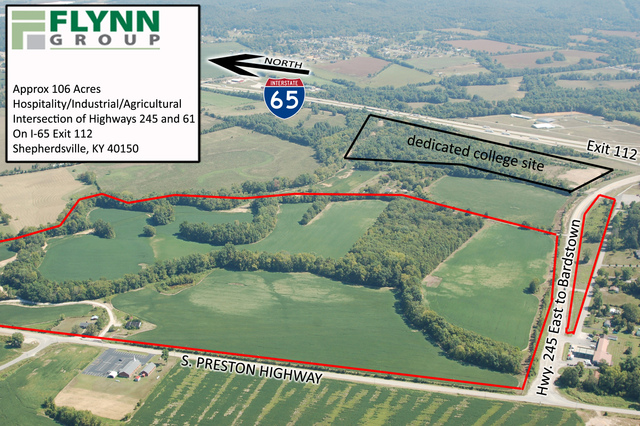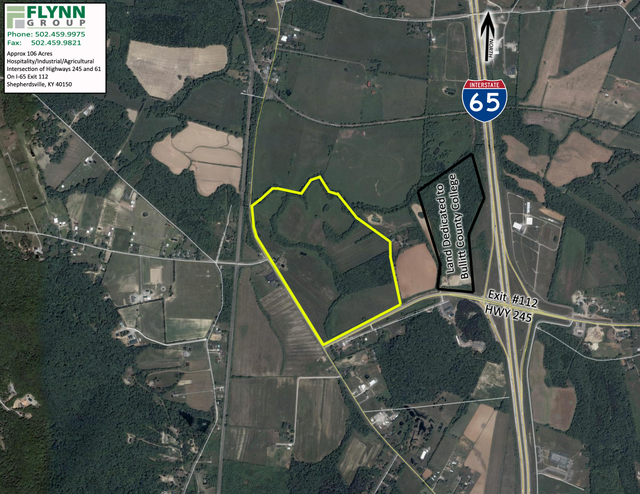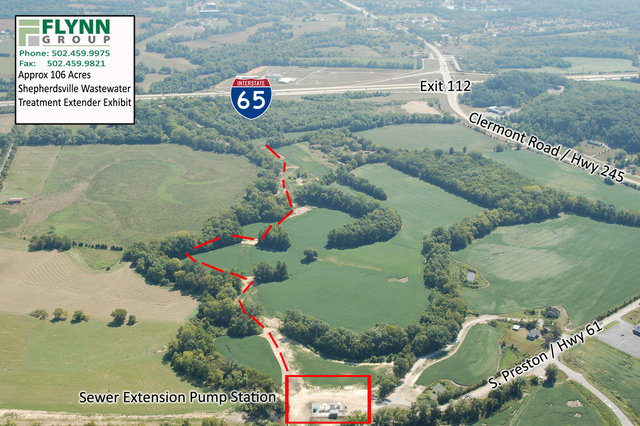 This 106 +/- acre tract sits at the intersection of South Preston and 245 on the #112 Exit off of I-65. 15-20 minutes south of Louisville, this property shares the are with Jim Beam and Bernheim Forest.
Additional Information
Road improvements are planned for Highway 245 as it is the western entrance to the Bourbon Trail, a 40 acre tract just to the east has been dedicated for a future college campus by the county which is currently in the planning stages.
Location on map
Categories